Portfolio Insights
Providing "Outside-The-Box" Solutions To Help Clients Implement Macro Views & Manage Portfolio Risk.
The Portfolio Insights team provides an under-the hood analysis of what is driving market trends below the surface. The team provides timely and thematic research reports, customizable tools for portfolio analytics as well as interactive stock-selection screens.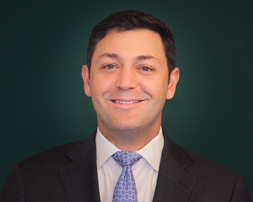 Stephen Gregory
Head of Portfolio insights
OUR PORTFOLIO INSIGHTS TEAM IN ACTION:
Beware Of Dividend Yield Traps.
by Stephen Gregory, Michael Kantrowitz, Emily Needell, and Joe Ramirez
With the recent plunge in bond yields, the spotlight is back on dividend stocks. While many are taught that dividend stocks are inherently defensive thanks to the total-return "cushion," the reality is anything but … dividend stocks are far more cyclical and riskier than most realize. In today's backdrop of slowing growth and rising global risks, avoiding cyclicality is paramount. In the report today, we provide a framework and stock screen to help investors identify the most defensive, and stable, dividend payers for a rocky road ahead.
Tips For Navigating The Most Diversified Sector.
by Stephen Gregory, Michael Kantrowitz, Emily Needell, and Joe Ramirez
A new year is upon us and equity markets have already been on quite a ride. Last years beaten down sectors/stocks came into '19 like a lion but have in recent days retreated some. This "relief rally" as some have called it created renewed optimism that cyclicals, and the market in general, were not on a one way path to a recession. The question now stands, what is next for cyclicals?