Our Global Policy team analyzes the market implications of various global developments, including the policy outlook for large central banks (e.g., Fed, ECB, BOJ, BOE, and PBOC), fiscal policy decisions, elections in key foreign countries, and more. The team produces timely and easy-to-read notes and quick takes aimed at helping our clients' investment decisions in the areas of equities, fixed income, and foreign exchange.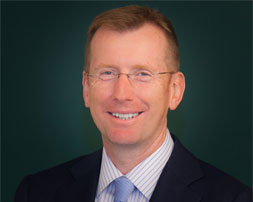 Roberto Perli
Partner, Head of Global Policy
Benson Durham
Head of Quantitative Global Policy Analytics
Providing a dynamic look into digital currencies.
Partner Roberto Perli interviews Simon Potter on the ever-changing landscape of cryptocurrency.
OUR GLOBAL POLICY TEAM IN ACTION:
A Big – And Troubling – Change In The Treasury Market Yesterday.
By Roberto Perli, Benson Durham, and Melissa Turner
The Fed cut rates 50 bps yesterday because, as Powell said, "risks to the US outlooks have changed materially" because of the coronavirus. Still, he also said that the US fundamentals remain "strong."
But while the Fed perceives the coronavirus as presenting a risk of recession, the market instead is increasingly perceiving recession as base case.
There were signs that such market perceptions were already taking hold…
A Brief And Easy Summary Of COVID-19 Fed Facilities.
By Roberto Perli, Benson Durham, and Melissa Turner
Below is a list of the COVID-19 facilities that the Fed has announced so far, together with their most important details, to the extent that they are known.
The list will likely grow, and the details will change. We will update this document as new information becomes available…