25 Researchers and over 260 years of experience…
Expertise
Our research teams are top-ranked by Institutional Investor's All-America Research survey.
Client Focused
We provide daily written reports, calls, meetings, webinars, group events, and seminars. And we offer interactive portals, as well as custom tailored research.
Global Perspective
We connect insights from around the world to deliver a detailed analysis of global trends. This macro awareness is particularly helpful in identifying inflection points. The synergy between our teams allows us to generate unique and comprehensive findings.
Our Sales & Trading team's sole focus is to help clients best utilize our research products in actionable ways.
EXPERIENCED
Veteran traders with over 100 years of combined experience serving clients.
HIGH TOUCH EXECUTION
We handle transactions through multiple exchanges and dark pools, and with more than ten algorithmic trading providers.
SAFE & SECURE
We are FIX compliant with all Order Management Systems. Our processes prevent data leakage, and ensure our clients' anonymity.
CONFLICT-FREE
We do not engage in proprietary trading or investment banking, thus removing potential conflicts of interest.
FINRA REGISTERED
FINRA registered broker-dealer, offering cash equity and listed options agency-only trading execution services to institutional investors.
April 2013
Nancy Lazar, Roberto Perli, and Andy Laperriere launch Cornerstone Macro.
July 2014
We open our trading desk and execute our first order.
September 2014
We host our first annual macro conference.
March 2015
Carter Worth joins Cornerstone Macro as our Chief Technician.
August 2015
Danny Kirsch joins Cornerstone Macro to launch our Options Strategy & Trading desk.
September 2017
We initiate energy research under the guidance of Jan Stuart.
June 2018
Cornerstone Macro moves into its new office space.
January 2019
Michael Kantrowitz becomes Cornerstone Macro's Head of Portfolio Strategy.
February 2019
Peter Naso becomes Cornerstone Macro's Desk Strategist.
June 2019
Victor Cossel joins Cornerstone Macro as our TMT Desk Analyst.
Dedicated Client Service.
We select from the best analysts. Our analysts are committed to delivering objective, actionable conclusions, fitting each client's investment process.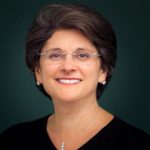 Nancy Lazar
Chief Economist
Nancy R. Lazar leads the Economic Research team of Cornerstone Macro. Nancy's work is known for being comprehensive, highly-detailed and unbiased.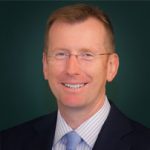 Roberto Perli
Head of Global Policy
oberto heads global policy research. His experience crafting and implementing monetary policy at the U.S. Federal Reserve lends him unique insight into an extremely important force in today's markets.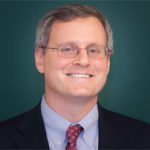 Andy Laperriere, CFA
Head of US Policy
Andy Laperriere is head of US Policy Research for Cornerstone Macro in Washington, DC, where he analyzes the market implications of policy and political developments.